Vegetarian with Japanese Food : Autumn-Winter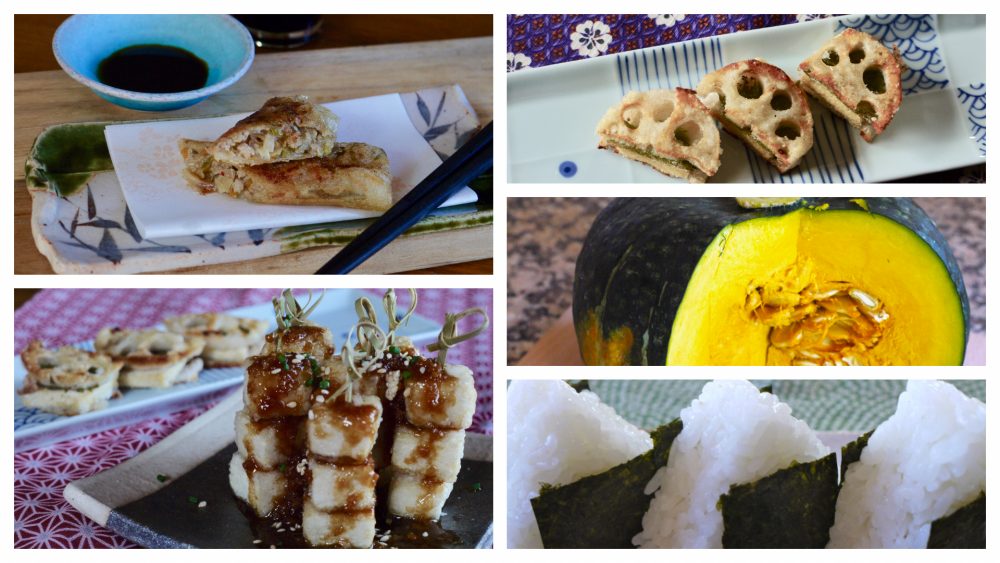 Nous allons cuisiner des amuse bouche japonais à ce cours. Ils sont tous très petits et seront parfaits avec un apéritif. Mais vous pouvez aussi bien sûr les préparer pour vos repas de tous les jours.
VEGETARIAN with JAPANESE FOOD / Automne-Hiver : 98 CHF
Steak de tofu à la sauce miso à l'ail
Rouleau de printemps léger avec shirataki
Trempette crémeuse à la courge Kabocha (ou à la patate douce)
Sandwich au tofu avec racine de renkon (racine de lotus)
Onigiri Shio-musubi (boule de riz japonaise salé)
* Un dessert fait maison et du thé japonais sont inclus.
24.11.2019 (Sun/di)) 10h30 : in English / en anglais
27.11.2019 (Wed/me) 18h30 : in English / en anglais Full/Complet
15.12.2019 (Sun/di) 10h30
18.12.2019 (Wed/me) 18h30
29.01.2020 (Wed/me) 18h30