Oven Katsu & Curry (Katsu Curry)
(Japanese style curry with non-fried oven cooked katsu)
Katsu is a shortened form of the Japanese word cutlet, Curry + Cutlet = Katsu Curry. What is the difference between Indian curry and Japanese curry? The main difference is that Japanese curry is always served with cooked Japanese rice and is made with a curry roux, which gives it a thicker texture. You will learn everything you need to know about making Japanese Katsu Curry in this class.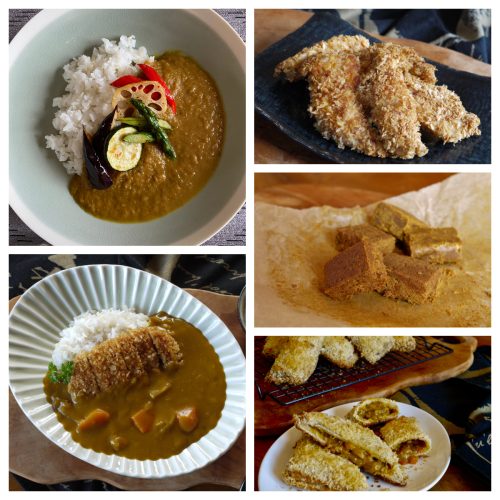 Oven Katsu & Curry (Katsu Curry) : CHF100p.p.
Make Japanese curry roux from scratch that can be stored for later use (you will take home what you make)
Cook Japanese curry with the homemade curry roux
Cook Japanese gluten free curry
Learn how to cook non-fried, crispy, healthy chicken katsu with oven
Curry pan (Curry filling bread)
*Home made dessert is including.