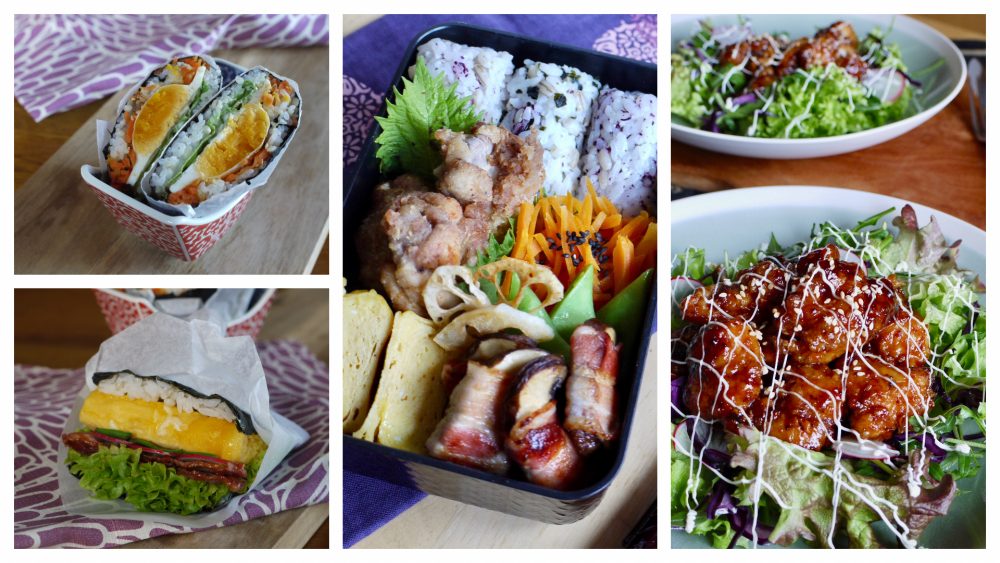 We make "BENTÔ" in this class. Bentô is a boxed meal to take away for a picnic or lunch at work, school, etc. Nowadays we can buy it in shops (even here in Switzerland!), but why not make your own Bento?! We will make a typical classic  bento, and also an alternative with Karaage cooked two different ways!
Japanese Home Cooking / Bento & Karaage : CHF105
Karaage (Japanese style fried chicken)
Tamagoyaki (Japanese style rolled omelette)
Kinpira carrot (carrot sautéed kinpira style)
Seasonal vegetables dish
Onigiri (Japanese rice ball)
Onigiri sandwich (rice sandwich) 
Salad with Karaage served with spicy sweet-sour sauce 
* Homemade dessert and Japanese tea are offered.
* Bento-box is not included.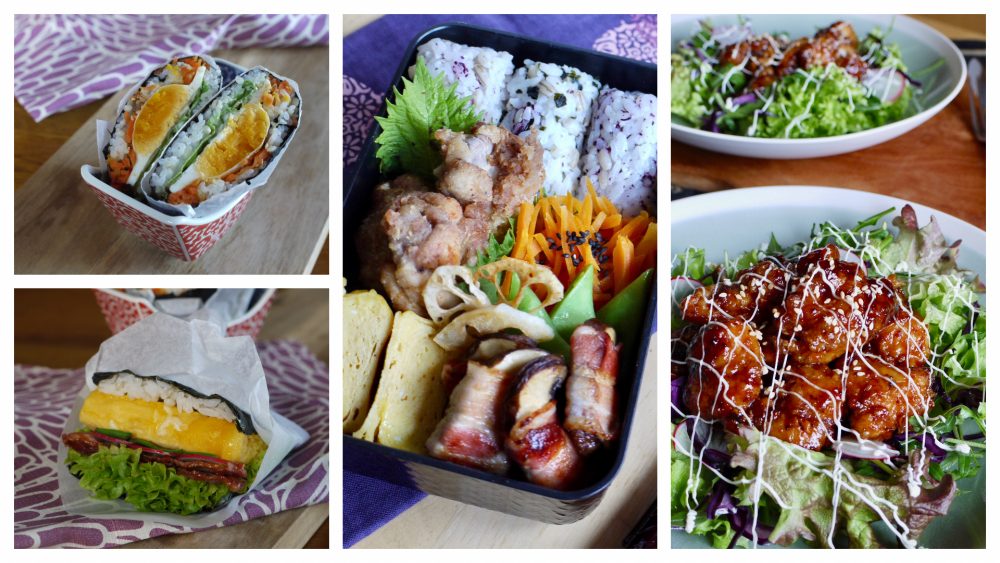 Nous cuisinerons des "BENTÔ" dans ce cours. Le Bentô est un repas en boîte à emporter pour un pique-nique ou un déjeuner au travail, à l'école, etc. Aujourd'hui, nous pouvons l'acheter dans les magasins (même ici en Suisse!), mais pourquoi ne pas faire son propre Bento?! Nous ferons un bento classique typique, et aussi une alternative avec du karaage cuit de deux manières différentes!
Japanese Home Cooking – Bento et Karaage : CHF105
Karaage (poulet frit à la japonaise)

Tamagoyaki (omelette roulés de style japonais)

Kinpira carotte (faire sauter la carotte dans le style kinpira)

Plat de légumes de saison

Onigiri (boule de riz japonais)

Onigiri sandwich (sandwich de riz)
Salade avec Karaage avec sauce piquant aigre doux 
* Un dessert fait maison et thé japonais sont inclus.
* La boîte à bento n'est pas incluse.