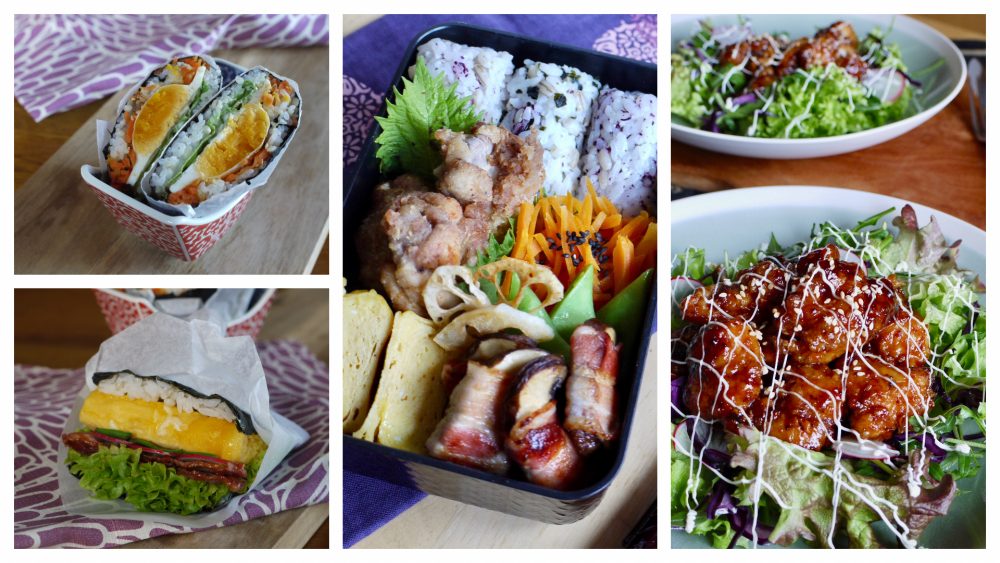 We make "BENTÔ" in this class. Bentô is a boxed meal to take away for a picnic or lunch at work, school, etc. Nowadays we can buy it in shops (even here in Switzerland!), but why not make your own Bento?! We will make a typical classic  bento, and also an alternative with Karaage cooked two different ways!
Japanese Home Cooking / Bento & Karaage : CHF105
Karaage (Japanese style fried chicken)
Tamagoyaki (Japanese style rolled omelette)
Kinpira carrot (carrot sautéed kinpira style)
Seasonal vegetables dish
Onigiri (Japanese rice ball)
Onigiri sandwich (rice sandwich) 
Salad with Karaage served with spicy sweet-sour sauce 
* Homemade dessert and Japanese tea are offered.
* Bento-box is not included.