Upcoming workshops/Les prochains ateliers de cuisine
To sign up, just click on a workshop in the calendar above!
More details about the workshops are here below.
Pour vous inscrire, cliquer directement sur l'atelier de votre choix dans le calendrier ci-dessus.
Voir plus de détails au sujet des ateliers ci-dessous.

Number of participants / Nombre de personnes

For groups of 2 or more the class can be arranged Monday to Friday lunchtimes on the date of your preference, but the class will be open for others to join.
Pour les groupes de 2 ou plus, le cours peut être organisé du lundi au vendredi à midi, à la date de votre choix, mais le cours sera ouvert aux autres participants.
A private class : For groups of 6 people a private class can be arranged on the date of your preference, including evenings and weekends. Feel free to contact me.
Un cours privé : Pour les groupes de 6 personnes, un cours privé peut être organisé à la date de votre choix, y compris le soir et le week-end.

N'hésitez pas à me contacter.

"Holiday" workshops only take place during the school holidays. Each workshop will be for a minimum of 2 people.
Les cours marqués "Holiday" auront lieu seulement pendant les vacances scolaires. Le cours aura lieu à partir de 2 inscriptions.
Feb
28
Thu
Holiday Class for Parent & Child: Making Sushi (afternoon / après-midi)
Feb 28 @ 2:00 pm – 4:00 pm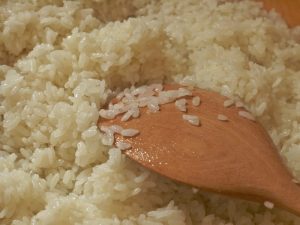 CHF129 for a group of 1 adult and 1 child (CHF49 per additional child and CHF69 per additional adult)
*Please note: This class content is not exactly same as "Sushi Basic" class.
*This is a take away class.
*If you are already more than 4 people, you can request the date you prefer. Feel free to ask any questions from the contact form.
---
CHF 129 pour un pair de 1 adult & 1 enfant (CHF49 par enfant supplémentaire et CHF69 par adult supplémentaire).
*Remarque: le contenu de ce cours n'est pas exactement identique à celui du cours "Sushi Basic".
*C'est un cours à emporter.
*Si vous êtes déjà un groupe de plus de 4 personnes, vous pouvez suggérer votre date de préférence. N'hésitez pas à poser vos questions sur le formulaire de contacte..