Sushi for Valentines Day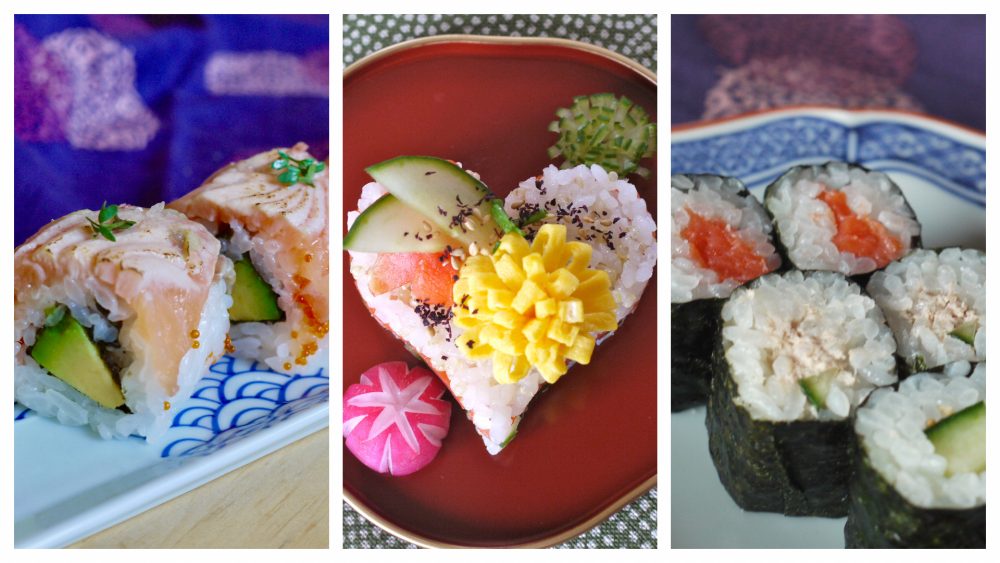 What are you planning for the Valentine's day coming? How about making sushi? Sushi is not only the maki rolls or nigiri that you are familiar with. These lovely shapes are also sushi. In this class we will be making special sushi shapes suitable for the romantic event and maki rolls. It will be a bit different and a lot of fun! For you, and also for your partner.
Sushi for Valentine Cooking Class : CHF200 for 2 people
Learn how to prepare Japanese rice & sushi rice
Learn how to make usuyaki tamago (paper thin egg sheet)
Learn food decoration making
Making sushi shape (heart)
Hoso maki sushi (small sushi roll)
Uramaki sushi (inside out sushi roll)
*Japanese soup and a dessert are offered.
>>> Sign up for workshop / Inscription à l'atelier
>>> Cooking class schedule / Agenda de cours de cuisine
See you there!
theMatchaGreen