Japanese Confectionery
Daifuku-Mochi & Dorayaki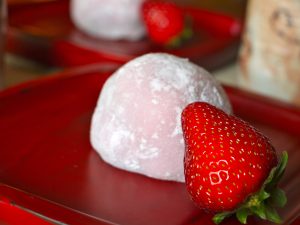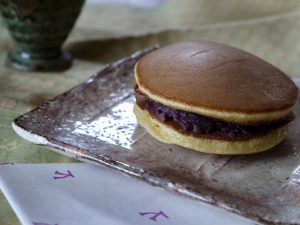 In this class we make two sweet desserts : a special kind of Daifuku-Mochi and Dorayaki.
Mochi is a rice paste made from glutinous rice. Classic Daifuku-Mochi is made of only two ingredients: sweet mochi and a sweet Azuki bean paste called anko. Ichigo-Daifuku adds a strawberry.
Daifuku-Mochi is very popular now in Japan, as is Dorayaki. The Japanese film "Sweet Beans" (in English) introduced these desserts to people outside Japan.
Workshop details
Daifuku-Mochi & Dorayaki : CHF69
This class takes place when we have a minimum of 4 people.
Workshop menu
Daifuku-Mochi (the filling will be changed by season)
Dorayaki (Japanese pancake sandwich)
* Japanese tea will be served.
* The strawberry can be replaced by any other seasonal fruit.