Japanese Cookery Workshops / Cours de Cuisine Japonaise
---
Click each picture to see the cooking class details. / Cliquez sur chaque image pour voir les détails de l'atelier.
---
Would you like to see how I make the recipes featured on this site, and to learn my tips? / Est-ce-que vous aimeriez voir comment j'exécute les recettes que vous voyez sur ce site, et en connaître les secrets?
What do you get?

A votre disposition

At my class, we all cook together with me giving a demonstration now and then. I may prepare some menu items in advance to save time.
Dans mes cours de cuisine, nous cuisinons ensemble. De temps en temps je vous démontrerai certains techniques. Il se peut que je prépare certains éléments du menú à l'avance pour gagner du temps.

Recipes
All the ingredients needed to cook the menu
Use of all cooking utensils
Use of an apron and guest slippers! I will ask you to take your shoes off or change to 100% indoor shoes. This is a very strong Japanese custom. Thank you for your understanding.
Tasting/eating the whole menu
Japanese-variety tea

Les recettes du menú
Tous les ingrédients
Tous les ustensiles de cuisine
Je vous prêterai des pantoufles et un tablier. La coûtume japonaise interdit le port de chaussures à l'intérieur. Merci de votre compréhension.
Dégustation des repas que nous aurons préparés
Du thé japonais

Where does the class take place?

Lieu de l'atelier

In Echandens (part of the Greater Lausanne area, on the way to Morges). I'll send you the extra address and directions after you sign up.

A Echandens (partie de la Grande Lausanne, direction Morges). Je vous enverrai l'adresse exacte dès que je reçois votre inscription.

General conditions

Conditions générales

The workshop is held in English or in French (or of course in Japanese, if requested!)
Each workshop will be for a minimum of 2 people.
Depending on the menu, the maximum number of people allowed might be changed.
If you are already a group of more than 4 people, you may suggest your preferred date. (For weekend class from 6 people)
Ingredients are difficult to change, unless you have an allergy (and even then I cannot give you a 100% guarantee). Please mention any food allergies when you sign up for a class.

L'atelier se déroule en français ou en anglais (ou bien sûr en japonais, sur demande)
Chaque cours accueille un minimum de 2 personnes.
Selon le menú, le nombre maximum de participants permis peut varier.
Si vous êtes un groupe de plus de 4 personnes, vous pouvez en principe choisir une date qui vous conviendrait. (

Pour les cours du week-end, à partir de 6 personnes

)
Les ingrédients prévus ne peuvent être changés sauf en cas d'allergies (sans pour autant que ce soit garantie à 100%), donc m'informer si vous avez des allergies lors de votre inscription.
Des modifications d'ingrédients requises ne changeront pas le prix de l'atelier.

How much does it cost?

Prix

The cost depends on the workshop menu. Please check each workshop advertised in the calendar or check the cooking classes above this page.

Le prix varie selon le type d'atelier et de son menú. Veuillez consulter la page consacrée à l'atelier qui vous intéresse dans le calendrier ou vérifiez les courses de cuisine au-dessus de cette page.

Cancellation

Annulations

The workshop will be cancelled with no charge if there are fewer than 2 people.

1 week before (3 weeks before for a private group) : No charge.
4-6 working days before (2weeks before for a private group) : 50% of the price
3 days before the workshop or less (1 week before for a private group) : 100% of the price

This is to avoid wasting lots of food. Thank you for your understanding.

S'il y a moins de 2 inscriptions l'atelier est annulé.

1 semaine ouvrables (3 semaines ouvrables pour un groupe privé.) : Sans frais.
4-6 jours ouvrables avant l'atelier (2semaines ouvrables pour un group privé) : 50% du prix.
3 jours ouvrable ou le jour même (1semaine ouvrable pour un group privé) : 100% du prix.

C'est pour éviter de gaspiller beaucoup de nourriture. Merci de votre compréhension

Allergies / Other

Allergies / Autres

I'm very happy for you to take food photos, but please ask other participants for their permission before you photograph them. When I take a photo, I will ask that you agree to use it, for example in my blog on the website.
Allergies,
We are here to listen.Dear customer,
On request, our staff will be happy to provide you with information on foods that can trigger allergies or intolerances.

Any questions? Please contact me using the form below. I'll get back to you within 2 working days (from Monday to Friday).

Are you ready to cook with me? I look forward to seeing you very soon!

Cela ne me dérange pas du tout que vous preniez des photos, mais veuillez demander leur accord aux autres participant(e)s. Lorsque je prendrai moi-même de photos, je vous demanderai votre accord avant de les publier sur mon site web ou ailleurs.

Allergies,
Nous sommes à l'écoute.Chère cliente, cher client,
Sur demande, nos collaborateur vous donneront volontiers des informations sur les mets qui peuvent déclencher des allergies ou des intolérances.

Si vous avez des questions, n'hésitez pas à me contacter par moyen du formulaire ci-dessous. Je vous répondrais dans les 2 jours ouvrables (du lundi au vendredi).

Etes-vous prêt(e) à cuisiner avec moi? Je me réjouis de faire votre connaissance!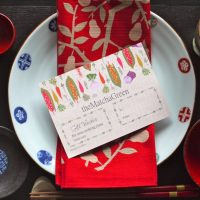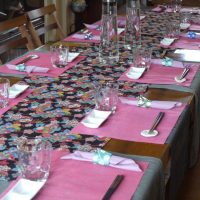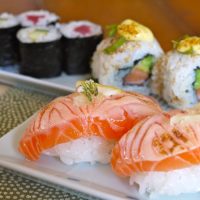 Cours