We make two Japanese Confectioneries at this class. One is berry-cheesecake filled daifuku-mochi. This filling doesn't use traditional Japanese ingredients, but as a new flavour Daifuku-Mochi, I'm sure you will love it . The other confectionery is called Kohakutô, Japanese sweets using traditional Japanese ingredients. The appearance and texture will change day by day, and the fresh and stored Kohakutô have different beauty. They are also called edible jewellery, it can be lovely gift too.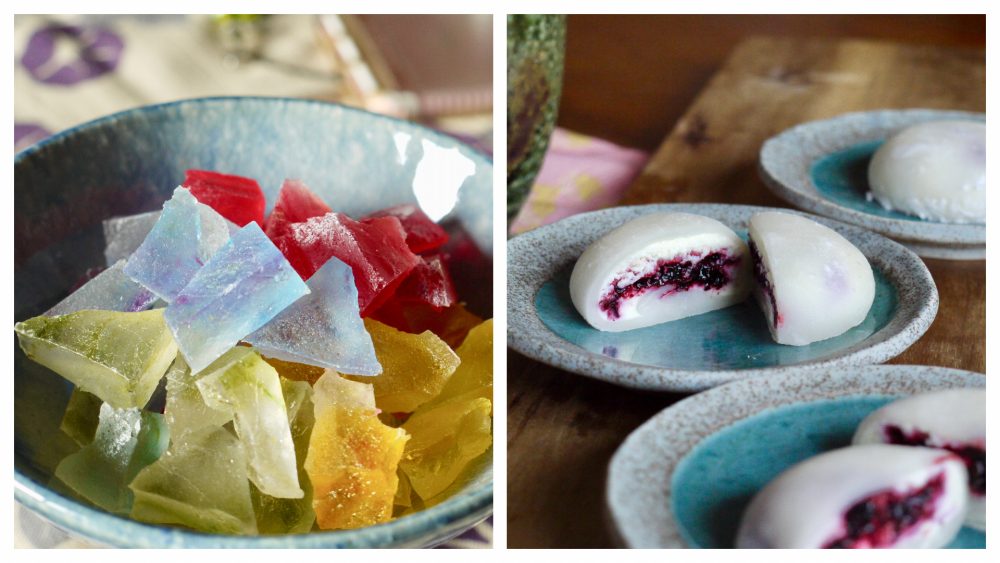 Japanese Confectionery : CHF69 (Spring- Summer)
Daifuku-Mochi (Berry-Cheesecake filling)
&
Kohakutô (Japanese Sweets)
* Japanese tea is included.
* The menu uses dairy and gelatine. / Gluten free.
Up coming classes