Japanese Cooking Class
Japanese Home Cooking : CHF105p.p.
How many other Japanese foods do you know besides sushi, ramen and okonomiyaki ,,,, ?
In this class you will learn about many of the Japanese foods that we eat at home, from the traditional to the fusion. As these meals are eaten on a daily basis, they are easy and not difficult to prepare or arrange. And if you ever go to Japan, it will help you to discover different cuisines!
The menu changes from season to season.
We make one main dish (meat or fish), and several side dishes.
While you are tasting the food we've made, it's Japanese Food Q&A time! I'll answer any questions you have about Japan.
We will taste together the result after the cooking.
* A dessert and Japanese tea are included
---
Menu from October 2022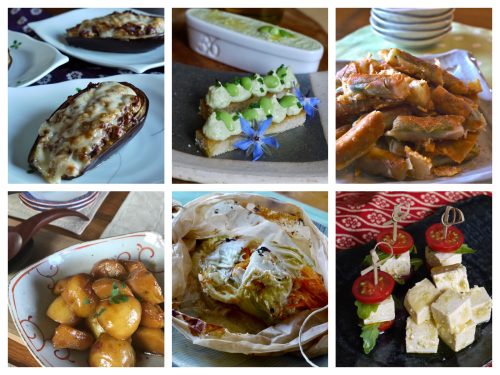 Japanese Style Papillote Salmon with Miso Sauce
Sweet & Savoury Simmered Potatoes
Edamame Spring Roll Sticks
Miso Aubergine Gratin Japanese Fusion Style
Edamame Dip
Tofu Finger Food Marinated in Oil and Yuzu Koshô
* Includes Japanese cooked rice, dessert plate and Japanese tea or coffee.
.
Upcoming classes
-19.11.2022 (Sat/sa)10h30
– 23.11.2022 (Wed/me) 18h30
– 07.12.2022 (Wed/me) 18h30
– 10.012.2022 (Sat/sa) 10h30
---
Menu from September 2021 to February 2022
                     
Shougayaki (Japanese style ginger pork stir fry)
Gomaae (Vegetable salad with sesame sauce)
Chawanmushi (Japanese savoury custard)
Takikomi-gohan (flavoured Japanese cooked rice with vegetables)
Miso soup
* A dessert and Japanese tea are including.
  *  *   *
Upcoming classes
– 23.02.2022 (Wed/me) 18h30 Full/Complet
– 27.02.2922 (Sun/di) 10h30 Full/Complet