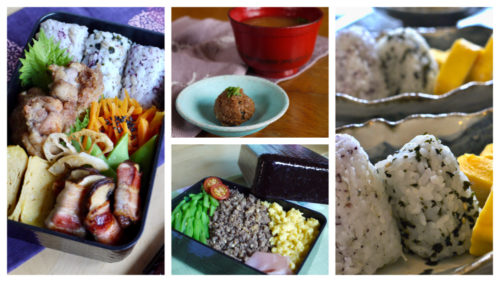 These two classes will start with new menus. 'Japanese Sweets' and 'Japanese Home Cooking'.
Daifuku-mochi boasts a new flavour with lemon. The fresh flavour of lemon matches the texture of the mochi very well. Panna cotta made with agar and kuzu is a very light dessert, not too heavy.
At Japanese home cooking class, it is a perfect dish for the coming season. Enjoy making a typical Japanese bento! You will also learn basic dishes that are useful not only for bento, but also for home meals.
If you are looking for a private event such as a team building, birthday or hen party, , , I would be very happy to have a class with you. I can tailor a menu to suit your budget and requirements.
Feel free to contact us for more information, please. (To avoid misunderstandings, please contact us by email).