VEGETARIAN RAMEN & GYOZA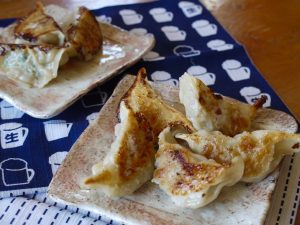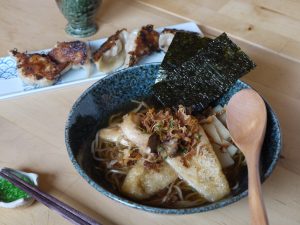 Ramen & Gyoza, they are top popular Japanese street food now. Why not for vegetarian?! You can learn how to make vegetarian Japanese dashi broth as well as the ramen noodle and gyoza.
VEGETARIAN Ramen & Gyoza Class : CHF118
In this class, we will:
make two soup bases : shôyu (soy sauce based) and spicy miso (soy bean paste-based)
make the ramen noodles from scratch
learn how to prepare the vegetarian broth for ramen soup
add other typical ingredients for ramen, such as flavoured mushroom, flavoured egg, spicy oil
make a side-dish of vegetarian gyoza dumplings
* A free dessert and Japanese tea are provided.