How was your summer? How is your life with the new-normal? I do my best in my ordinary life and of course at my cooking classes. I would like to say thank you to all participants who have been very kind, understanding the "new-standards" and always very supportive.
Here is the course calendar for September at my atelier in Echandens, Vaud. We will make marron cream filled Daifuku-Mochi & Dorayaki (matcha/anko) at the Japanese confectionery class this season.
The classes (except Ramen & Gyoza class) are also possible as PRIVATE events at the atelier (a private residence in Echandens, Vaud) or at your place too. The menu can be one of our regular classes or the fun classes. Please contact me for more details.
I also would like to announce my Youtube channel. You can see new recipes, or follow up with recipes you have learned at one of my classes. I hope my channel gives you some ideas for your daily cooking life, and helps you to discover Japanese food in your kitchen!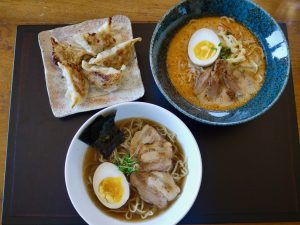 Daifuku-Mochi (Marron Cream Filling) + Dorayaki (matcha/anko)
Japanese Home Cooking : CHF105
 Vegetarian with Japanese Food : CHF98
These classes will be on request for a while. The main menu will be very popular and typical dishes such as; *Katsu & Katsu-don (Japanese pork or chicken fried in breadcrumbs with rice), Nikujyaga (Japanese style beef stew), *Karaage (Japanese style fried chicken),  Teriyaki salmon (salmon with teriyaki-sauce), etc. Please contact us for details.
.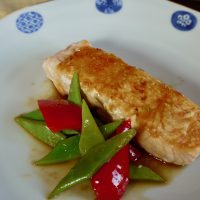 If you have any questions, feel free to contact me. I look forward to seeing you at a class soon!